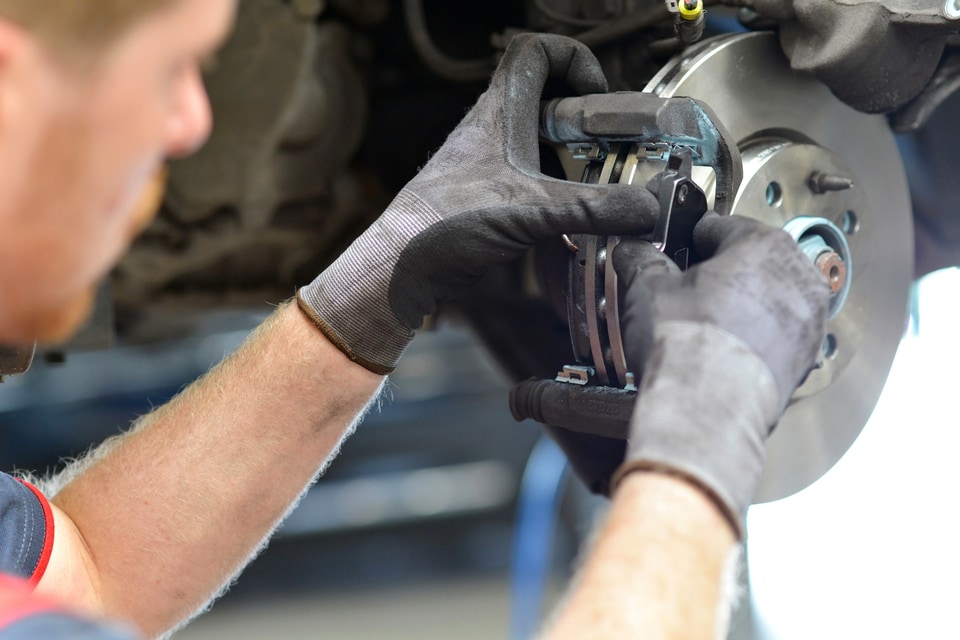 Handling All Your Brake Servicing Needs at Junge Center Point Chrysler Dodge Jeep Ram in Center Point
Your brakes are a very important element of your motor vehicle and are responsible for the safety of yourself and others. As such, you must keep up with proper maintenance for your brakes, including services for brake pads, brake rotors, brake calipers, and brake lines. At Junge Center Point Chrysler Dodge Jeep Ram, we offer services for all of this and more and can handle any of your brake repair needs in Cedar Rapids.
Signs of Wear and Tear
When it comes to your brakes, it is important to be able to spot signs of impending doom before the unthinkable happens. As a result, you will want to know the signs and symptoms of brakes gone bad before entering a compromising situation. These signs include:
A "Squishy" Brake Pedal
Grinding Noises
Shrill Metal on Metal Sounds
Delayed Stopping
Brake Light On
Shaky Vehicle During Braking
When to Replace Your Brakes
If you notice any of the aforementioned symptoms of bad brakes, you'll want to get them checked out as soon as possible. But what if there aren't any obvious signs that your brakes need to be replaced?
You can, and should, be as proactive as possible to ensure that your brakes never get to the point where you notice the previously mentioned warning signs.
Instead, plan to have your brake pads replaced in Center Point about every 10,000 to 20,000 miles. For brake rotors in Hiawatha, you can typically wait a bit longer than this, at about 50,000-70,000 miles.
These numbers will fluctuate wildly, however, depending on what your driving habits are and what type of vehicle you own. For that reason, always check with a knowledgable and well-trained mechanic to inspect your brakes for a more accurate estimation of when brake and rotor repairs should occur.
Hours
Monday

08:30AM - 08:00PM

Tuesday

08:30AM - 06:00PM

Wednesday

08:30AM - 06:00PM

Thursday

08:30AM - 08:00PM

Friday

08:30AM - 06:00PM

Saturday

08:30AM - 05:00PM

Sunday

Closed